Vox is a returns focused precious metals royalty company with a portfolio of over 50 royalties and streams spanning eight jurisdictions. The Company was established in 2014 and has since built unique intellectual property, a technically focused transactional team and a global sourcing network which has allowed Vox to target the highest risk-adjusted returns in the mining royalty sector. Since the beginning of 2020, Vox has announced over 20 separate transactions to acquire over 45 royalties.
THE SMART INFLATION SOLUTION
Vox offers investors leverage to rising commodity prices without many of the risks and rising cost exposures faced by traditional exploration and mining companies:
Leverage existing metal in the ground without having to directly pay for the costs of extraction;
Leverage new production as assets in Vox's current royalty portfolio enter commercial production; and
Leverage exploration success for potential exploration and mine expansion upside at no additional cost.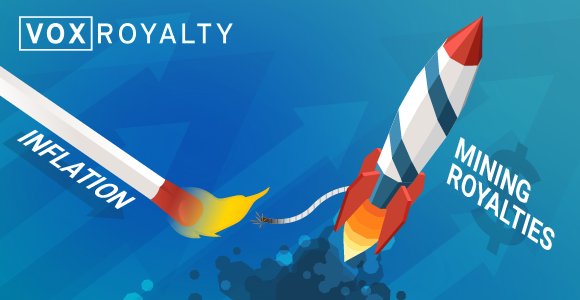 A QUICK OVERVIEW OF VOX:
Top performing mining royalty stock globally in 2021, based on share price performance
High growth precious-metals focused royalty company with critical mass of >50 royalties, established in 2014 and went public in May 2020;
World's largest proprietary royalty database of >8,000 royalties;
Exponential revenue growth >250% QoQ over last 7 quarters (avg. Q3-2020 to Q1-2022) with producing assets expected to grow from 6 to +10 by late-2023;
Industry-leading acquisition growth at reasonable prices, 27 royalty deals to acquire 52 royalties since Jan-2019;
Low geopolitical risk with >80% of assets in Australia, Canada, USA; and
Technical management, mining engineers & geologists, who own ~15% of Vox.
WHY ARE ROYALTIES GREAT INVESTMENTS?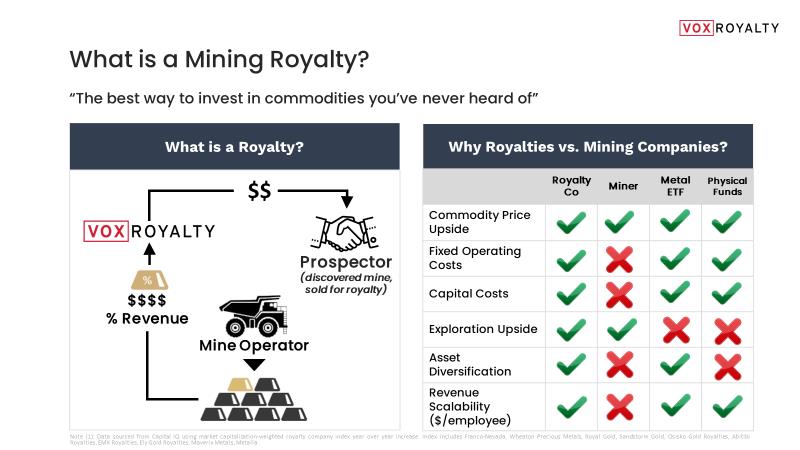 WHAT MAKES VOX ROYALTY UNIQUE?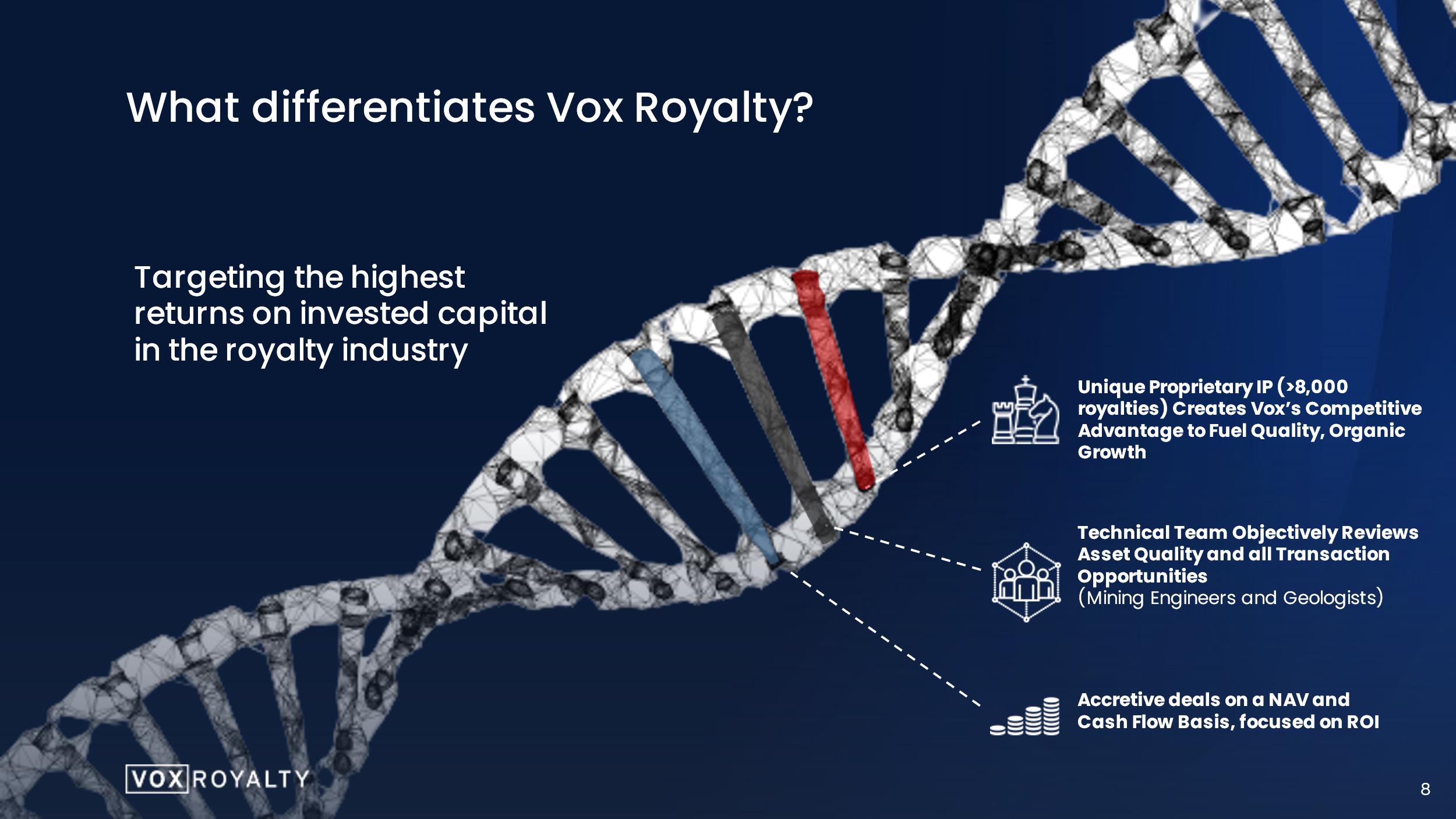 WHY VOX? WHY NOW?